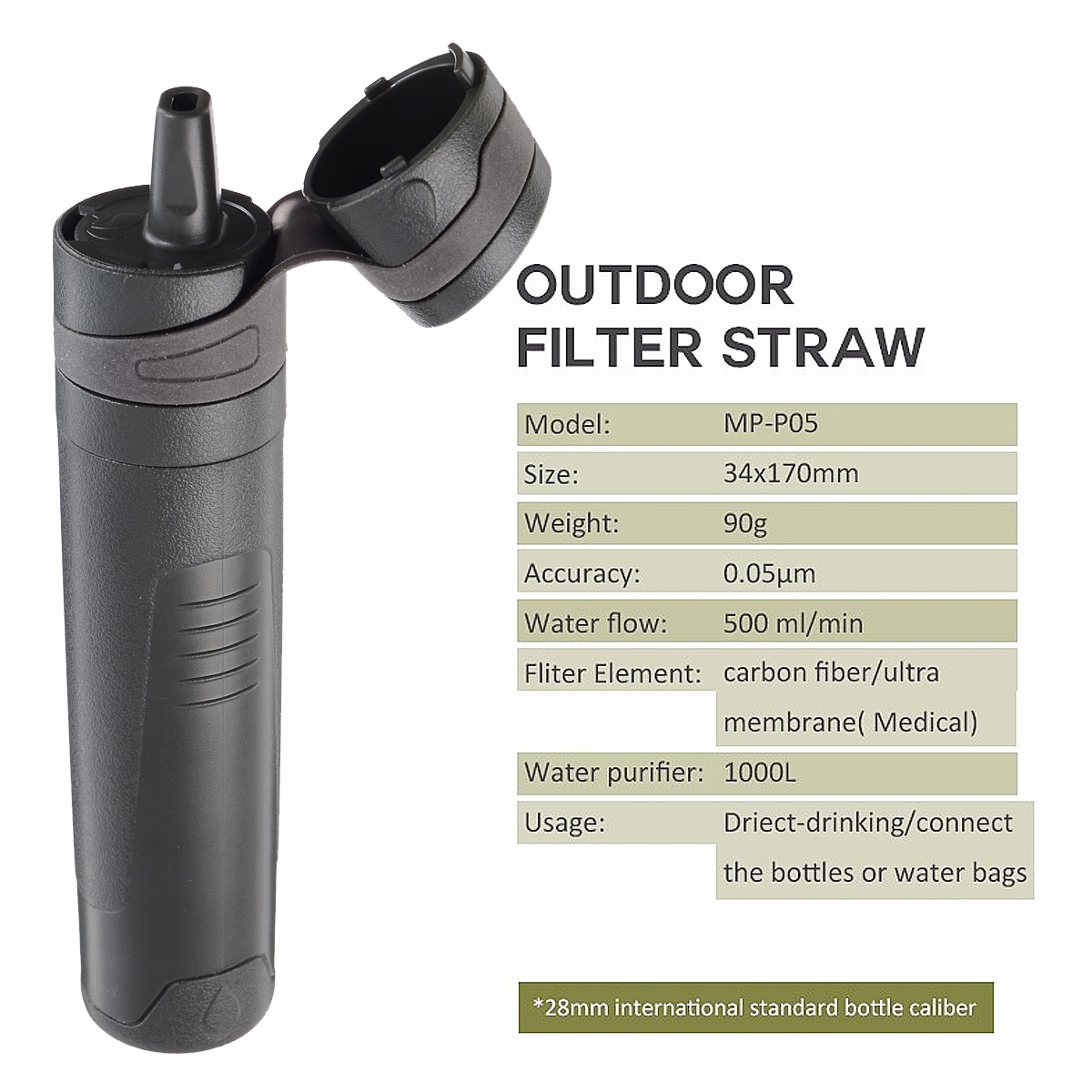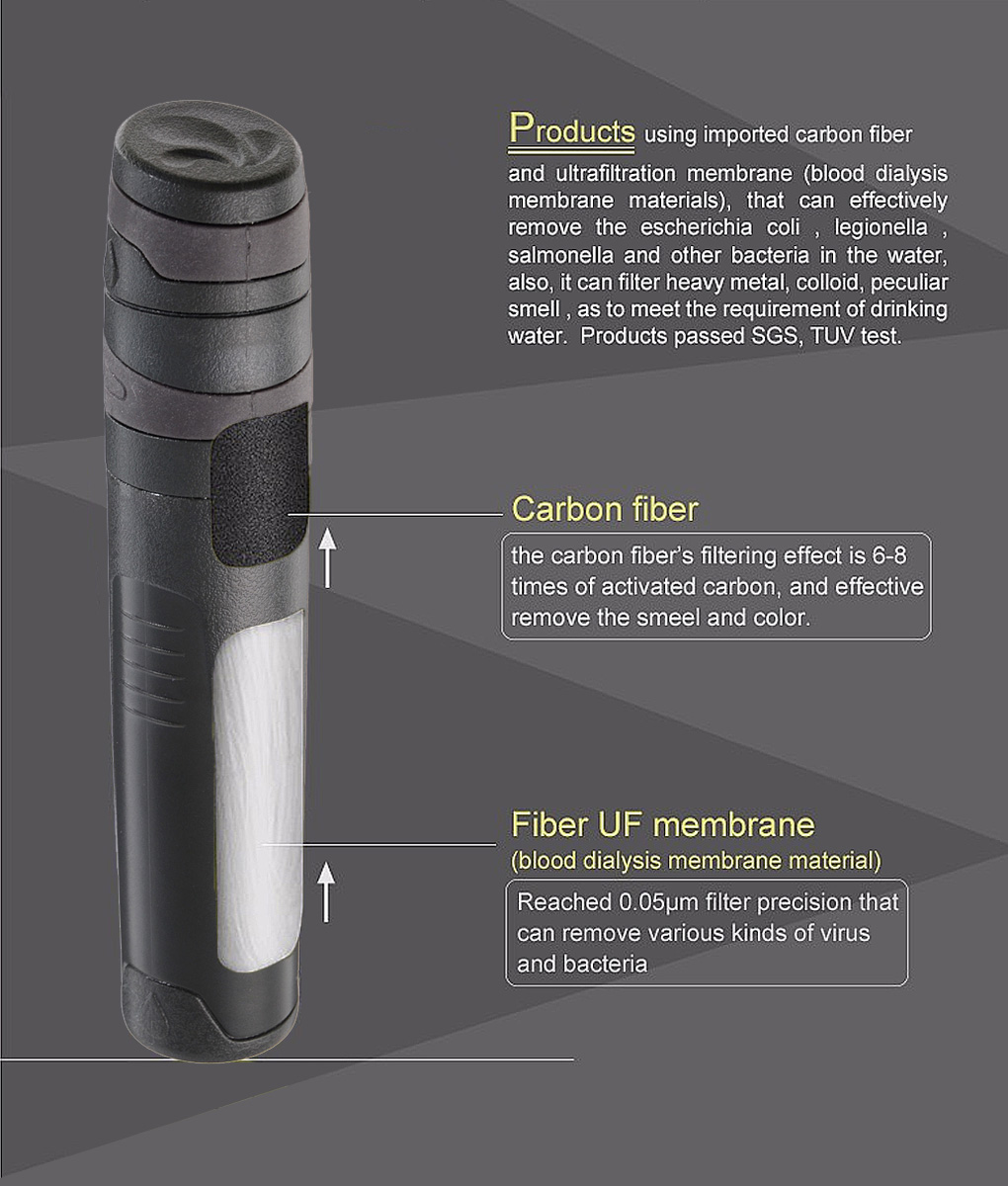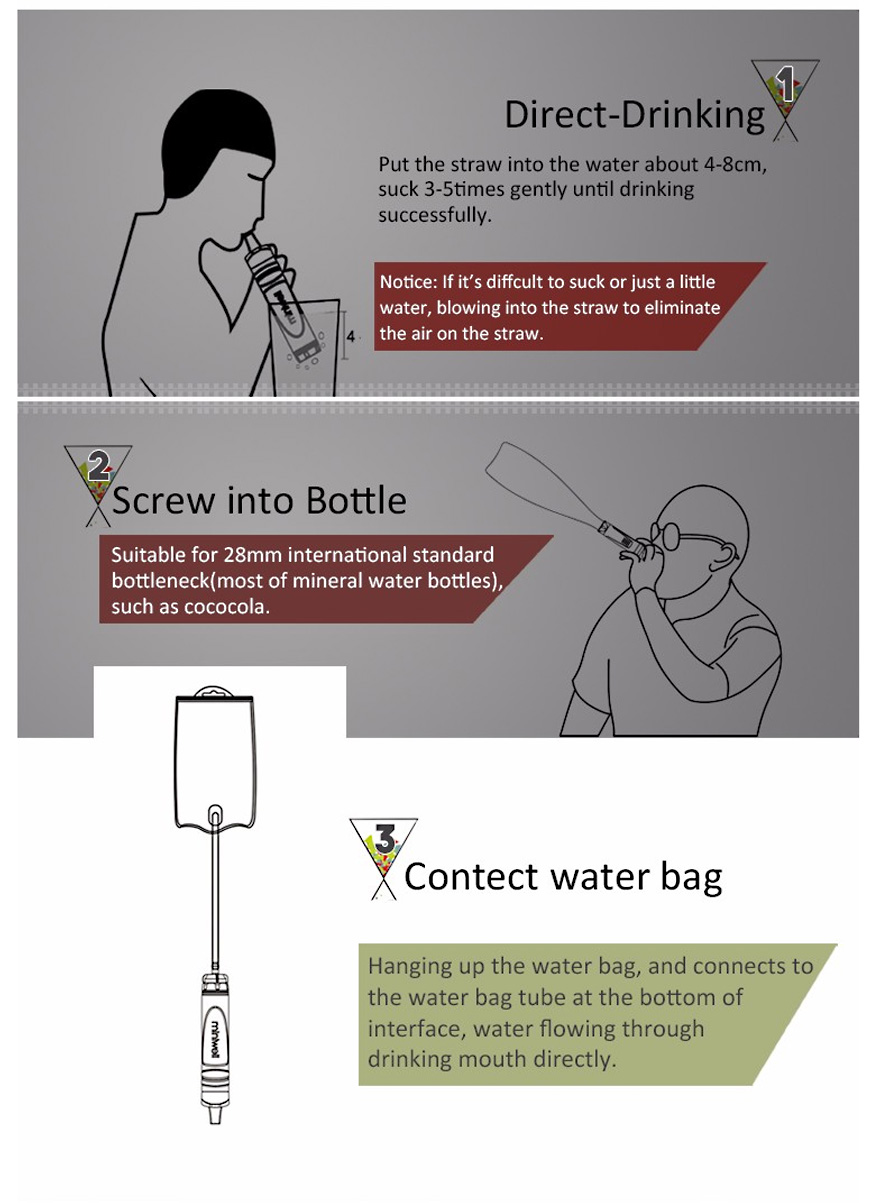 High Purity Water Filter: The accuracy of the survivor straw is 0.05μm, that can effectively remove the escherichia coli , legionella , salmonella and other bacteria in the water, also, it can filter heavy metal, colloid, peculiar smell , as to meet the requirement of drinking water.
2 Levels of Filter: Ultra Membrane Filter Can be Removed and Cleaned to 100,000 Liters , Replaceable Carbon Filter lasts up to 1,000 Liters.

Protable: Super lightweight and small size makes it easy to carry,
Durable and Food grade material: Made of Military Grade BPA Free ABS Material and has a Special Flip Top.

Fast-flow: Purifier straw produces a super-fast flow rate of 500ml per minute.

Easy to use: Drink directly from fresh water source as a Straw and Screws into most standard Water Bottles such as cococola, or just connect with water bags.

Replaceable filter: Both carbon fiber and UF membrane are replaceable. Normally, 1000L water can be filtered when the water source is clear lakes or rivers. Replace the fiter timely If it's dirtier water or lesser flow.
Fiber UF membrane can be rinsed repeatedly by clean water.